BUCKET LIST: GOLF IN BERMUDA
Are you interested in experiencing GOLF PARADISE? Plan a golf getaway to Bermuda! This Ahhmazing island is just 20 miles from end to end, and averages less than 1 mile across, but they saved plenty of room for fairways and greens; 7 golf courses worth, in fact, including one of the world's finest miniature golf courses!
FEATURED BERMUDA GOLF COURSE: PORT ROYAL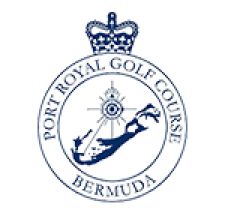 The Best of Bermuda
ABOUT PORT ROYAL GOLF COURSE
Choosing a favorite Bermuda golf course is difficult.  Because each of the 7 Bermuda golf resorts offer a unique Bermuda Golf experience, our suggestion is that you make a goal to play them all. Probably not a realistic goal for your first trip, but we're pretty sure you'll be back!
While in Bermuda, if you only have time to play one round, cash that opportunity in for a day at Port Royal Golf Course!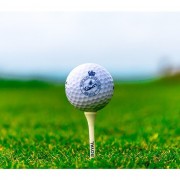 Ranked among the world's best public golf courses by Golf Digest and named Bermuda's finest course by the New York Times, Port Royal features 18 championship holes over 6,842 manicured yards, the longest and most picturesque golf course in Bermuda.
Most noteworthy is the signature hole #16, a challenging par three that we would confidently put it up against any other golf hole in the world. Imagine a green perched on the edge of Bermuda's steep coastal cliffs with electric blue water below. Rather than imagining, actually, why not just take a look at the photo gallery? Better yet, plan your Bermuda golf getaway and play the hole!
Pictured below: Hole #16 at Port Royal Golf Course in Bermuda, a par 3 that is as challenging as it is beautiful. Seems like the perfect photo opp, right? Probably because it is! They say a picture is worth a thousand words…so go ahead and take a look at MANY THOUSANDS of words in the photo gallery below and you'll see why Port Royal Golf Course in Bermuda should already be on your BUCKET LIST!
ALL BERMUDA GOLF COURSES (Ranked)
#1: Port Royal Golf Course
(Public)
Phone: 441-234-0974
Address: 5 Port Royal Golf Course, Southampton
portroyalgolfcourse.com
The Best of Bermuda
#2: The Mid Ocean Club
(Private)
The Best of Bermuda
#3: Tucker's Point Golf Club
(Semi-Private)
Phone: 441-298-4031
Address: 60 Tucker's Point Drive, Hamilton Parish
tuckerspoint.com
The Best of Bermuda
#4: Turtle Hill Golf Club
(18 Hole Par 3 Course)
Phone: (441) 239-6952
Address: 101 South Shore Road, Southampton
fairmont.com/southampton-bermuda/golf
The Best of Bermuda
#5: Belmont Hills Golf Club
(Semi-Private)
Phone: 441-236-6060
Address: 27 Harbour Road, Paget
newsteadbelmonthills.com
The Best of Bermuda
#6: Ocean View Golf Course
(Public)
Phone: 441-295-9092
Address: 2 Barkers Hill Road, Devonshire
oceanviewgolfclub.com
The Best of Bermuda
* Bermuda Fun Golf
(Miniature Golf)
Phone: 441-400-7888
Address: Royal Naval Dockyard, Sandys Parish
fungolf.bm
The Best of Bermuda
* Riddell's Bay Golf Club
(Permanently Closed)
Phone: 441-238-1060
Address: 24 Riddell's Bay Road, Warwick Parish
The Best of Bermuda
BERMUDA GOLF RESORT Photo Gallery