THIS SHOULD BE ON EVERY GOLFER'S BUCKET LIST!
Bermuda spans just over 20 miles from East to West, and averages less than 1 mile across, but they saved room for plenty of fairways and greens – 7 golf courses worth, in fact! Bermuda is truly a golfing paradise!
During the summer, temperatures are similar to what you get in Hawaii or in the Caribbean islands to the South, which are great golf destinations, but when it comes to winter golf, BERMUDA IS WHERE IT'S AT!  Instead of worrying about hydrating to keep up with that sweat-drenched golf shirt, nearly every day from October through April is a mild-temperature golf day. Even when it rains, there is rarely a "rain out".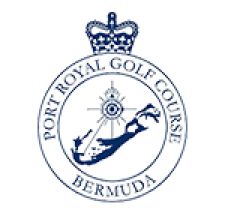 AhhBermuda.com
MORE ABOUT PORT ROYAL GOLF COURSE:
Choosing a favorite Bermuda golf course is difficult, and if you had the time, each course offers a truly unique experience and should really be played. If you have the opportunity for only one round, however, cash that opportunity in for a day at Port Royal Golf Course!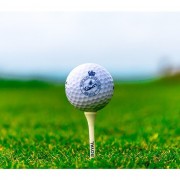 Ranked among the world's best public golf courses by Golf Digest and named Bermuda's finest course by the New York Times, Port Royal features 18 championship holes over 6,842 manicured yards, the longest and most picturesque course in Bermuda.
The signature hole is the par three 16th, and we would confidently put it up against any other golf hole in the world.  The green is perched on the edge of Bermuda's steep coastal cliffs with an electric blue water below. Definitely a photo opp! Actually, they say a picture is worth a thousand words…so go ahead and take a look at MANY THOUSANDS of words in the photo gallery below and you'll see (in green and blue) why Port Royal should already be on your BUCKET LIST!
PORT ROYAL GOLF CLUB Photo Gallery