EVERYTHING YOU NEED TO KNOW ABOUT CRUISING TO BERMUDA
Excursions & Things To Do In Bermuda | Heritage & Kings Wharf | Royal Naval Dockyard | Bermuda Nightlife | More!
Most Bermuda cruises stay in port for 2-3 days, allowing you plenty of time to enjoy cruise excursions, restaurants, nightlife and more. Helping you find the best things to do in Bermuda at the best price is our primary goal here. Keep in mind, if you can't find the answer you're looking for, simply visit the Bermuda Cruises Discussion Forum below and post your question!
FEATURED ACTIVITY: PLAY A ROUND AT WORLD FAMOUS PORT ROYAL GOLF COURSE
If you're a golfer and happen to find yourself on a cruise to Bermuda, you're in luck! Bermuda is well known for its spectacular golf conditions and boasts several of the world's finest golf courses. Choosing a favorite is difficult, and if you had the time, each course offers a truly unique experience and should really be played. If you have the opportunity for only one round, however, most golfers would tell you to cash that opportunity in for a day at Port Royal Golf Course! Best of all, it's also the closest to the cruise port, just a 15-20 minute ride by taxi.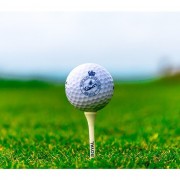 Ranked among the world's best public golf courses by Golf Digest and named Bermuda's finest course by the New York Times, Port Royal features 18 championship holes over 6,842 manicured yards, making it the longest and most picturesque course in Bermuda.
The signature hole is the par three 16th, and we would confidently put it up against any other golf hole in the world.  The green is perched on the edge of Bermuda's steep coastal cliffs with an electric blue water below. Definitely a photo opp! Actually, they say a picture is worth a thousand words…so go ahead and take a look at MANY THOUSANDS of words in the photo gallery below and you'll see (in green and blue) why Port Royal should already be on your BUCKET LIST!
BERMUDA CRUISES Photo Gallery
Excursions
&

Things To Do In Bermuda

Your onboard cruise excursion planner will recommend some amazing activities, but often at higher prices than you want to pay. Don't worry! Here's a list of the best things to do in Bermuda for every budget!
Tour The Bermuda Rum Cake Factory
Watch A Glass Blowing Demonstration
Browse The Clocktower Mall Shops
Snorkel at Ely's Harbor
Hire A Private Taxi Tour
Rent A Scooter
Rent a Motor Boat or Sailboat
Scuba (No PADI Certification Required)
Take A Jet Ski Tour
Frequently Asked Questions About Bermuda Cruises
What's The Best Way To Get Around The Island?
Do We Sail Through The Bermuda Triangle?
What Activities Do You Recommend?
Where Can We Find Bermuda's Nightlife?
Is There A Golf Course Near The Cruise Port?